Welcome to Party Trick, a monthly column where top tastemakers invite us inside their unforgettable gatherings and share their signature hosting rituals, plus a trusted item they'd never entertain without.
With over three million Instagram followers (and counting!), home-renovation sensation Studio McGee has become a household name. There's seemingly nothing decorating maven Shea McGee (who runs the design firm alongside her husband, Syd) can't accomplish while on her mission to "make life beautiful." She's grown her blog into a flourishing lifestyle brand; launched a bustling e-commerce shop, McGee & Co.; designed a furnishings and home goods line for Target; hosted the Emmy-nominated Netflix series Dream Home Makeover; taught a MasterClass; and written two books, with the latest title The Art of Home to be released on September 12.
When VERANDA tasked McGee with sharing her party trick, we were surprised to learn that her secret to stress-free entertaining is being fashionably late to her own soiree. Designers—they're just like us!
More From Veranda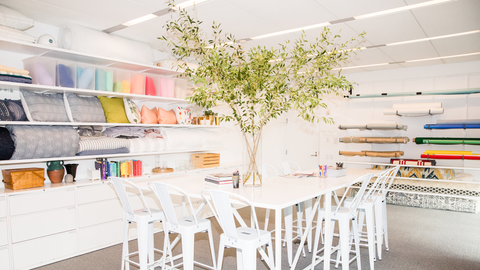 "My favorite party trick is never being ready on time. Giving guests a small assignment when they arrive to loosen them up is a great way to set the tone for the evening, ensures the food is fresh when it's served, and the host won't be stressed about the friends who are chronically late," she says. "When I first started hosting, I was concerned about making everything perfect. After a few failed attempts at perfection, I realized that running late actually brought a more relaxing atmosphere for everyone involved."
Now, she asks punctual attendees to help with easy last-minute tasks like pouring drinks or dressing the salad. "This allows everyone to exchange initial welcomes while I finish setting up," she adds.
In her new book, The Art of Home, McGee shares inspiration and design advice for turning every room in the house into a beautiful destination. She applies the same ethos to entertaining: "I love to strike a balance between livable and functional through classic shapes and organic materials. It's all about the push and pull—for every dressed-up element, there needs to be another that keeps the space feeling grounded," she says.
To curate a welcoming, easygoing spirit that facilitates connection amongst guests, McGee often hosts dinner parties in her backyard, illuminated by café lights, with flowers clipped from her garden for centerpieces and casual fare served in an elevated way.
Whether she's setting out appetizers on the kitchen island or passing around desserts after dinner, McGee turns to her favorite serving piece: an oversize round oak bread board. "It's extremely versatile and goes with every color palette. I use it for everything from serving charcuterie and crudité to providing an extra layer for a main dish or petite desserts," she adds.
Just as McGee finds the sweet spot between beauty and livability in her interiors, she encourages the same for entertaining. "My best advice is to not take things so seriously that you forget to enjoy the evening. The most memorable parties are the ones spent laughing."