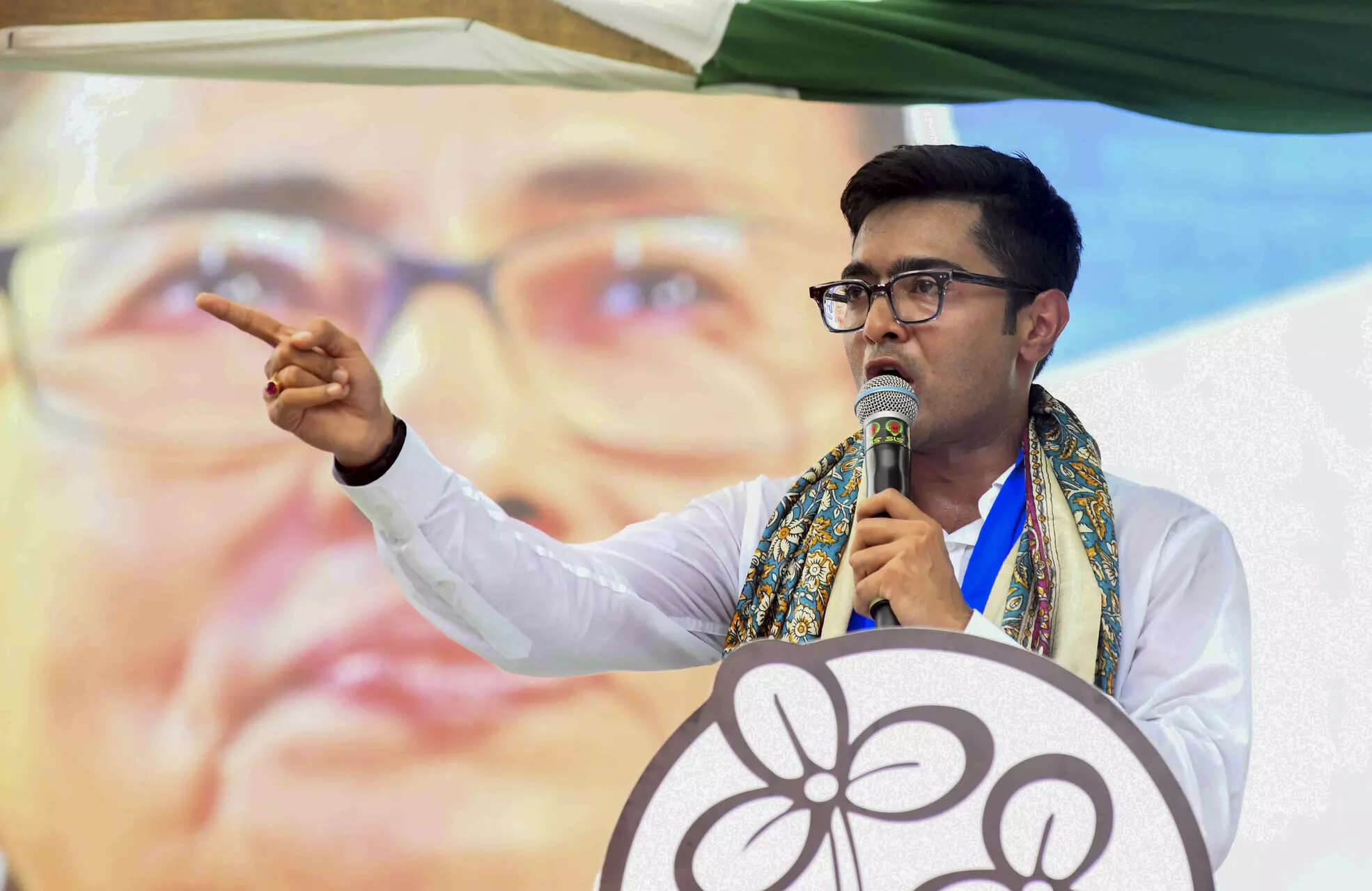 Kolkata: Senior Trinamool Congress leader Abhishek Banerjee on Monday claimed that the Enforcement Directorate (ED) planted false evidence in computers during its recent raids and asserted that no amount of threats would force him to bow his head before the powers in New Delhi. Banerjee, the TMC national general secretary, said when he was travelling abroad for medical treatment, canards were spread in West Bengal he would not return to the country.
"A day after I returned, ED officials were sent for a raid. During the raid, they downloaded 16 files to a computer. Now, if the CBI visits the same place after another seven days and discovers those files, the smear campaign will begin, " he said while addressing a rally here.
Banerjee was referring to the ED searches on August 21 at multiple places in Kolkata and its neighbourhood for over eight hours in connection with its investigation into the school jobs scam.
Among the places searched was an office of a private company in the posh New Alipore area in the southern part of the city.
The two-time MP, who is the nephew of West Bengal Chief Minister and TMC supremo Mamata Banerjee, said that those engaging in media trials either do not believe in the due process of law or do not have the patience for it.
He asked: "Is this not ragging? Is this not an attempt to malign me?"
"While I was travelling abroad for medical treatment, a rumour was spread claiming I would not return. My surname is Banerjee. We know how to keep fighting with our heads held high and without surrendering to Delhi. Fake news and lies are being circulated routinely using a section of the media," he said.
Banerjee reiterated that if there is an iota of evidence of his wrongdoings, "I will walk to the gallows and hang myself."
Earlier, Abhishek Banerjee was questioned by the central agencies in cattle smuggling and coal pilferage scam cases. He has dubbed it as a political vendetta by the BJP.